The page lists 'Summer Job' opportunities for children. 
Note: These are information we receive from people looking for help this summer. We are only sharing the info for the benefit of children who are interested in such opportunities. Parents are requested to make appropriate enquiries and make sure the children's safety at work before deciding on the assignments.
Work in a Kids Library
We are looking for smart children who can assist us in managing our Kids Library. To join us you will be a school going child, you will be responsible and you will be curious to read, speak to people and keep records. On joining us you will get to gain new skills like keeping a log, library maintenance over 3 hours a day for 5 days a week. You will also be given an incentive to compliment your work.
Positions vacant: 3
Place of work: Mandavali
Contact: 94440 41876
Volunteer for a Readathon event
Do you have 3 hrs to spare in a week? Volunteer for the Summer Readathon.
Do you enjoy reading? Are you a fluent reader? Do you want others to listen to you as you read and share your knowledge? If yes, join us as a volunteer in our effort to spread the joy of reading to others. We are a Kids library (READERS ARE LEADERS). This summer, we will have kids who will need your assistance to enjoy reading. You will read aloud, listen to them read, correct their mistakes; read along, so that they can read alone. You need to be willing to be around for a minimum of at least 3 hours a week.
Positions vacant: 20
Place of work: Mandavali
Contact: 94440 41876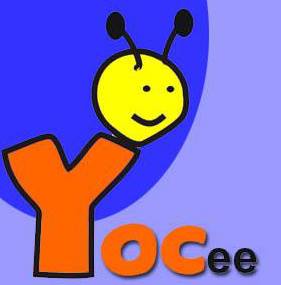 When YOCee's student reporters get busy, the team at YOCee's small office takes up the role of the reporters, does the rounds, writes copies and files reports. The team also posts useful info and ePapers produced in-house.