Student Reporter Programme
Apply for the programme 2016-17 here>>>
ABOUT THE PROGRAMME:
YOCee hosts a Student Reporter Programme every year since 2007.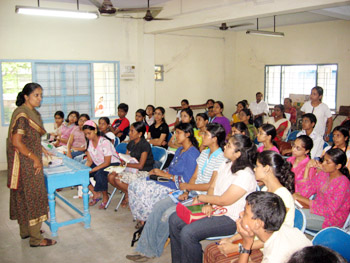 This year-long programme is open to students of class 6 to 12 studying in Chennai city schools.
An open invitation is released through local newspapers / websites in the month of April / May every year, calling for students who wish to be part of the programme.
YOCee selects 25 student reporters each year, basing on the interest in news reporting and basic writing skills of the children.
After a briefing session, the selected reporters are set on the field with an ID card as YOCee's student reporters.
The students get hands-on training in news reporting from their schools and neighbourhood. Tips on writing reports, taking photos, interviewing are provided with submission of each report.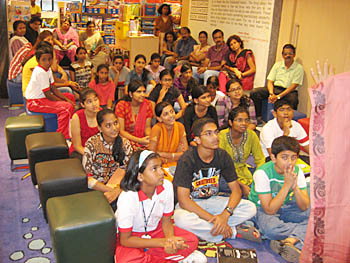 Meetings with the editor of YOCee and journalists from other media are also held through the year. These interactive sessions aid in sharpening the skills of the children.
The reports filed by each of these reporters are classified with their names as bylines and published on the website periodically.
A click on their names will lead to a link listing all their reports. You can also read the reports written by each reporter by clicking on the names under the section titled 'Authors'.
Select reports will also be part of the e-newspaper of yocee.in published fortnightly and mailed to subscribers.
GUEST REPORTERS:
If you have missed the programme in the beginning of the academic year, you are welcome to be a guest reporter for the running year and join the programme next year.
You can email your report, photos along with your name, class, school and contact address, phone number to editor@yocee.in
Details about how to send your pictures, report and story ideas to YOCee is here.
If we publish your story as a guest reporter, we will send you a soft copy of the ePaper in which your report is published and an exclusive YOCee certificate to be presented to you in your school assembly.
Need more details? Contact us.
______________________________________________________________________________