The veil that shrouds the sun,
Floats boastfully through the sky,
With nothing but its own company,
And the doves that fly by.
Thinks he, the cloud,
What will the humans do of me?
High above the world I am,
From where everything I see.
I see my friends, the trees,
Being murdered by humans.
I see rivers choking,
And the earth in complete nuisance.
I witness mountains crumble,
And see animals die,
And see plants wither,
As the planet is toxified.
Alas! They don't leave me too!
They belch toxins in the sky.
My brethren are dead,
And so am I!
Ah! The poison!
It engulfs and suffocates –
And chokes me and clobbers me,
And rips me into a million pieces.
Down I fall on the earth -,
From the place I began my journey,
From the place I rose to be a cloud,
-To rise again newly.
All my years' memories,
Were sadly on the earth drained.
Shattered I was into tiny droplets,
And nicknamed the "Acid rain".
– Poem by Hussain Topiwala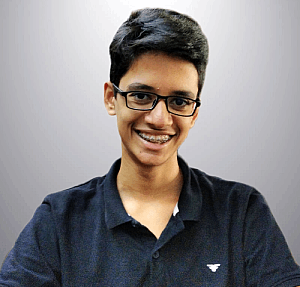 Hussain, 16, is an avid reader and writer. He has a keen interest in water sports such as sailing, surfing, and stand-up paddling.