'Carousel', the extravagant art fest at Budding Minds International School was held on September 20, 2022 to showcase and celebrate the talents of students. It was a one-day event with all the students of Grades 5-9 collectively participating in the fest! VIBGYOR, the rainbow spectrum was the chosen theme of 'Carousel' to represent diversity, positivity and creativity. Teachers and students were encouraged to dress up in the colours of VIBGYOR to elevate enthusiasm and exhilaration for the fest.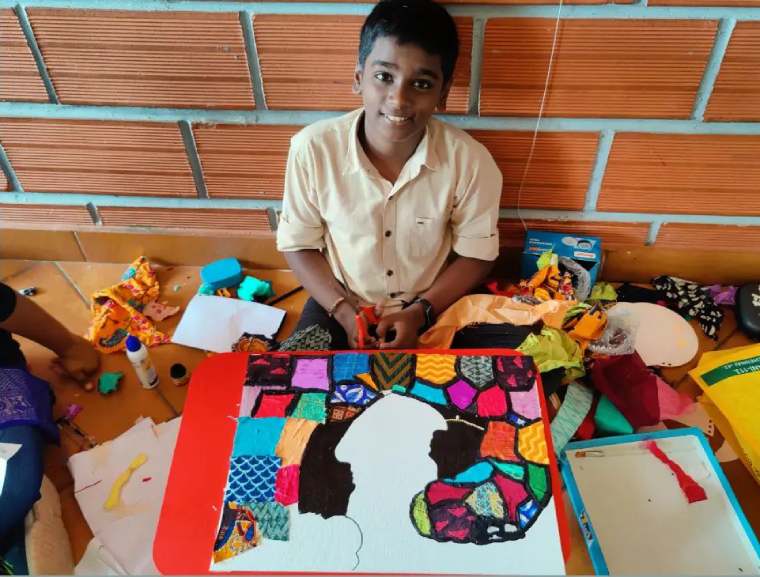 There was an array of events split into three categories:
La cuisine-Cookery
Lights, camera, action-Display of varied theatre shows
VIBGYOR-Mandala, zentangles, rangoli and fabric art with the colours of VIGBYOR
The event was kicked off with a fabulous mime show by the theatre students of Gr-9 with the representation of diverse emotions in a short period of time. It was undoubtedly a treat to the eyes! Followed by the mime, BMIS's first-ever edition of the French magazine, 'Bonjour BMIS' authored by French students across grades was launched with gusto and zeal!
La cuisine was comprised of three categories, sandwich making, mix n match with the colours green and red desserts with palm sugar as the main ingredient. Participants whipped up lip-smacking delicacies which were a treat to the eye as well as the stomach! VIBGYOR happened simultaneously where students inked intricate patterns on paper-based on the theme: Fairy-tale, Music and VIBGYOR. Fabric art was a hit as it was the first time the students experimented with various materials and dyes. Colourful traditional patterns were carefully drawn on the floor for the rangoli event. The diligence and perseverance of these participants were learning for everybody!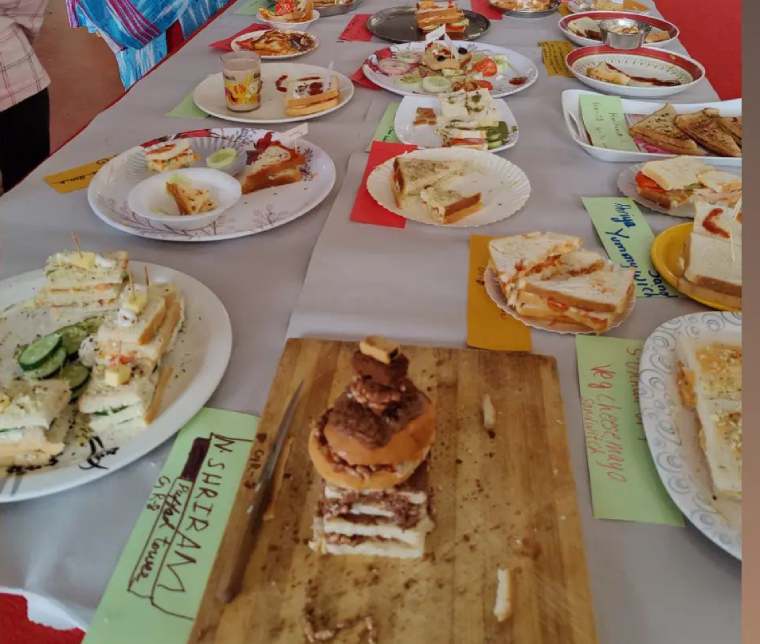 Lights, Camera, Action commenced with enticing puppet shows with intriguing storylines, followed by "Improv" where students showcased their acting skills with the topic provided on-spot. Then came the most awaited event of Lights, Camera, and Action-ADZAP! Students in groups of 6 were provided with an unusual product to advertise with 3 minutes time of preparation.
The point of emphasis for all the ADZAPs had to be "humour". All the students performed with determination and thoroughly enjoyed themselves on stage! The ability to create scripts on spot was admirable and laudable.
The event ended with a bang with a lively dance circle where everyone wasn't afraid to shake a leg and be themselves.
A true artist is not one who is inspired, but one who inspires others
― Salvador Dali
The art festival was truly the embodiment of the quote. It was interesting to see how every person perceived and portrayed each topic and art form differently.
Photos: Budding Minds International School
---