Bhumika 2.0 is an innovative workshop collaborating dance with yoga. Natya Samarpanam School of Dance (Regd.) along with Karthik Fine Arts is organising this event. It is to be held on June 23 at 9.30 a.m. in Karthik Rajagopalan Hall, Sringeri Mutt Road, Mandaveli.
The main motive of this workshop is to bring focus, concentration and discipline to dancers. "Dance is not just a physical exercise. It is something much beyond that. Dance is a vast subject. It includes not only body control but also mind-discipline," says Smt. Vanishree Ravishankar, the founder of Natya Samarpanam Dance School.
Yoga is a part of dance. A dancer must have a focus to bring out the utmost beauty of dance. This workshop is a small step in helping them achieve this. The yoga intensive workshop would be an interactive session conducted by Yogi Sri Rohit Vishwanath who is an experienced and certified yoga trainer. A dance demonstration of bhakthi yoga showcased by two senior students of Natya Samarpanam will follow the session.
"Though 'Bhumika' is mainly for the benefit of dance students, others are also welcome to attend it. We are planning to conduct more such workshops on different topics related to dance in the future," said Smt. Vanishree.
For registration and more details contact natyasamarpanam2003@gmail.com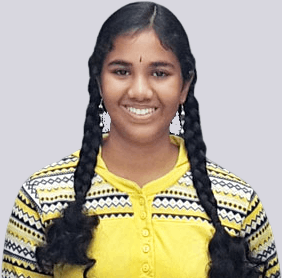 Sanjitha, 16, loves to read novels, write, paint, sing, dance and play the guitar. She is an animal lover and admirer of nature and music.