If you live in Mylapore, Mandaveli or Adyar, you can now relish homemade chaat, ordered from the convenience of your home.
Apoorva Gayathri is a young woman who recently completed her MBA finance at Chennai Business School. But little did she know that she would be starting her own chaat shop!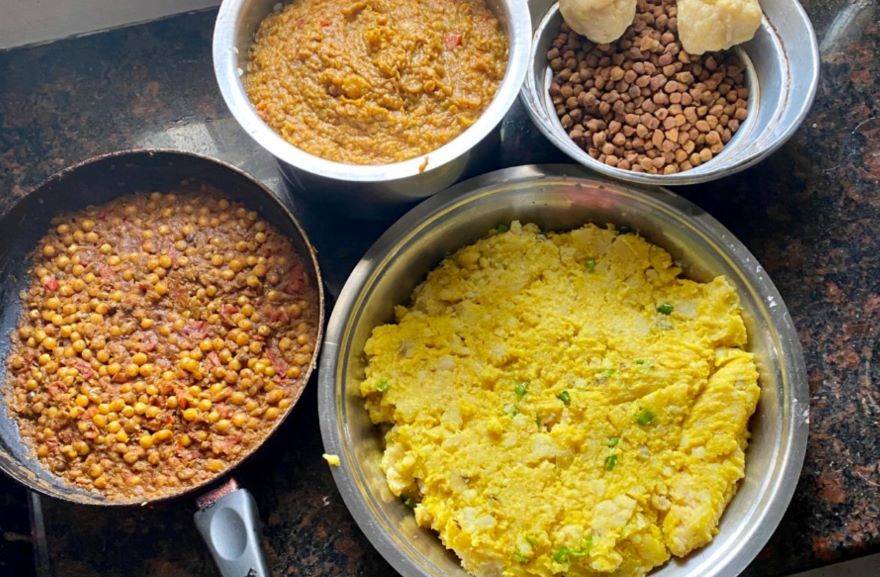 Now a resident of Rani Meyyamai Towers in MRC Nagar-Raja Annamalai Puram, Apoorva says, "We used to stay in Hyderabad for 20 years, and chaat is a very common snack and has a unique taste. We used to eat it every other day. That is what inspired us to start making chaat at home. We had talked about it many a time, but it was never seriously discussed as a business. So, we decided to kick-start our dreams of opening a chaat shop during the pandemic, when everyone was looking for something homemade and hygienic." She makes the chaat with her mother Radha and delivers it to the homes of the customers. Her father, Rameshkumar, is a chartered accountant and handles the accounts. Apoorva instantly named the business 'R R Let's Chaat' after her mother Radha and father Rameshkumar.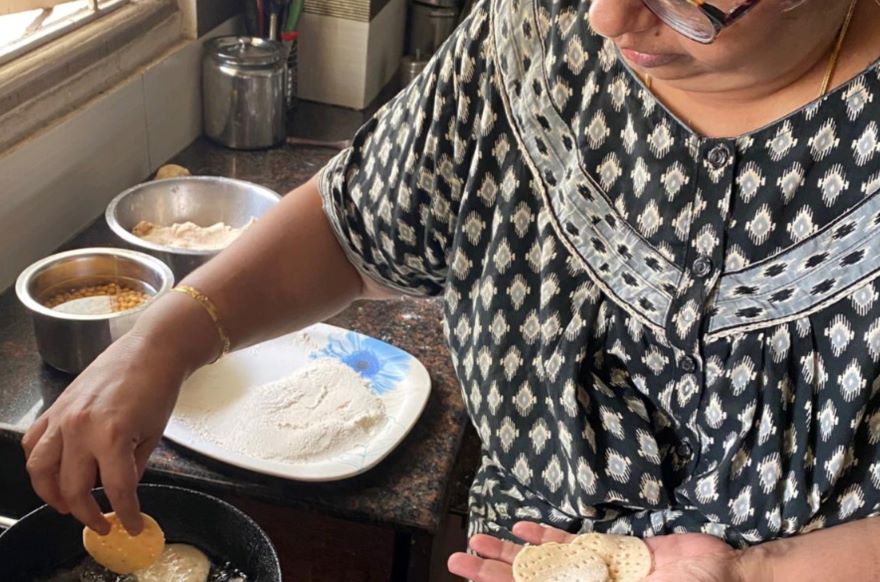 "As orders started pouring in, we realised that delivering to home would help the start-up to take to the next level. We began delivering to three places – Mylapore, Mandaveli, and Adyar. My dad helps me in packaging, and my driver and I deliver the orders," she says.
Making use of free time
Apoorva, who was on the lookout for a job, was waiting for an offer letter from the company she had applied for. However, this got delayed due to the prevalent situation. "I didn't want to sit idle at home. My mom too needed something to look forward to. Also, making chaat is far easier thank making an elaborate lunch or dinner. We could do it quickly and in a large volume." She plans to tie-up with food delivery apps like Swiggy and Zomato shortly and later start her own eatery. She says, "After a year we plan to start our restaurant. Once we do that, we will increase our menu to both North and South Indian cuisines, for my mom is a versatile cook." As of now, the mother-daughter duo makes only chaat items.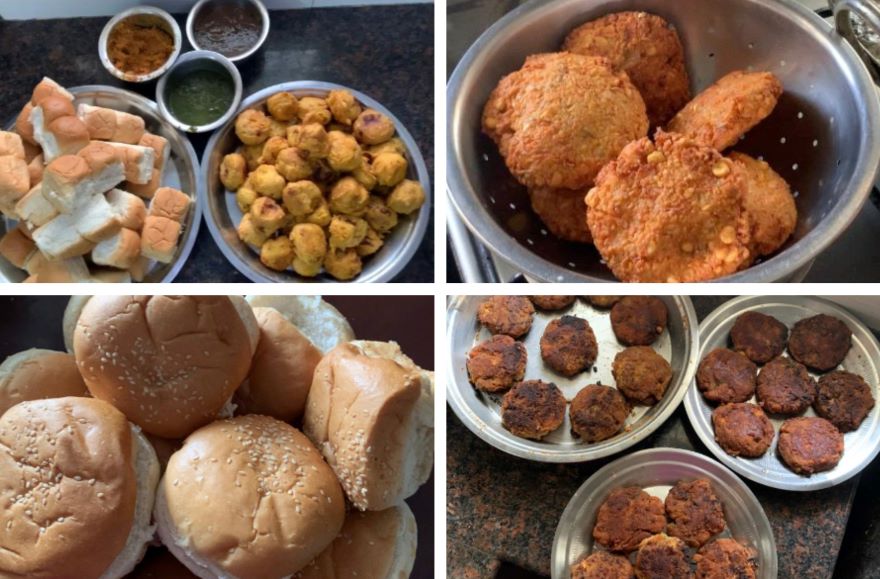 Starting a homemade business is no piece of cake. "We started in our apartment in MRC Nagar and were overwhelmed by the number of orders. It was 99 orders in the first week and we had a few initial difficulties, but within a week, we overcame it. We had to start early to make the chaat in large quantities and maintain the taste. So, we finish all the household work by 11 am and start preparing chaat after that. We complete all the cooking and mixing of chaats by 3.30 p.m. and start delivering after that," says Apoorva.
Plans for the future
She plans to personally participate in her chaat business until she gets her job offer. "Once I get placed, I will keep someone as a helper for my mother. We started this because my mother is used to doing a lot of work and wanted to be active even when life was standstill around us due to the universal crisis. And once I go to work, this business will keep her mind occupied."
The small business now receives an average of 150 orders a day. Customers will have to order a day in advance and can order on all days except Tuesdays and Wednesdays. To order, call +91 9600066474.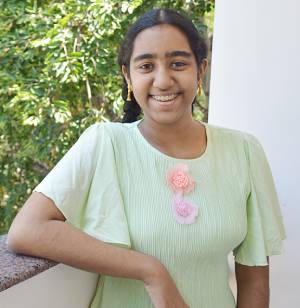 Sthuthi loves Marvel movies, writing, and dancing in no particular order. Writing especially helps her with clarifying her thoughts and keeping herself focused. She also loves reading, interacting with animals, talking to new people, and exploring new things.