The Institute of Mathematical Sciences (IMSC) conducts talks on Science for the general public on Feb. 19, 2023 at The Music Academy, TTK Auditorium, Chennai from 4 p.m. to 7.30 p.m. This event, Science a the Sabha, is a part of the Triveni Outreach series of IMSC.
The schedule is as follows:
4 p.m. – 4.45 p.m. – Parameswaran Ajith from International Centre for Theoretical Sciences, Bengaluru will speak on 'Black holes through different windows'
4.45 p.m. – 5.30 p.m. – Mitali Mukerji from the Indian Institute of Technology, Jodhpur will deliver a talk on 'Ayurveda and modern medicine: the beginning of a molecular conversation'
5.30 p.m. – 6 p.m. – Refreshment Break
6 p.m. – 6.45 p.m. – Siddhartha Gadgil, Indian Institute of Science, Bangalore will speak on 'The Quest for Automating Mathematics'
6.45 p.m. – 7.30 p.m/ – Hema A Murthy, Indian Institute of Technology, Madras will talk on the topic 'Carnatic Music Processing: A Culture-Specific Approach'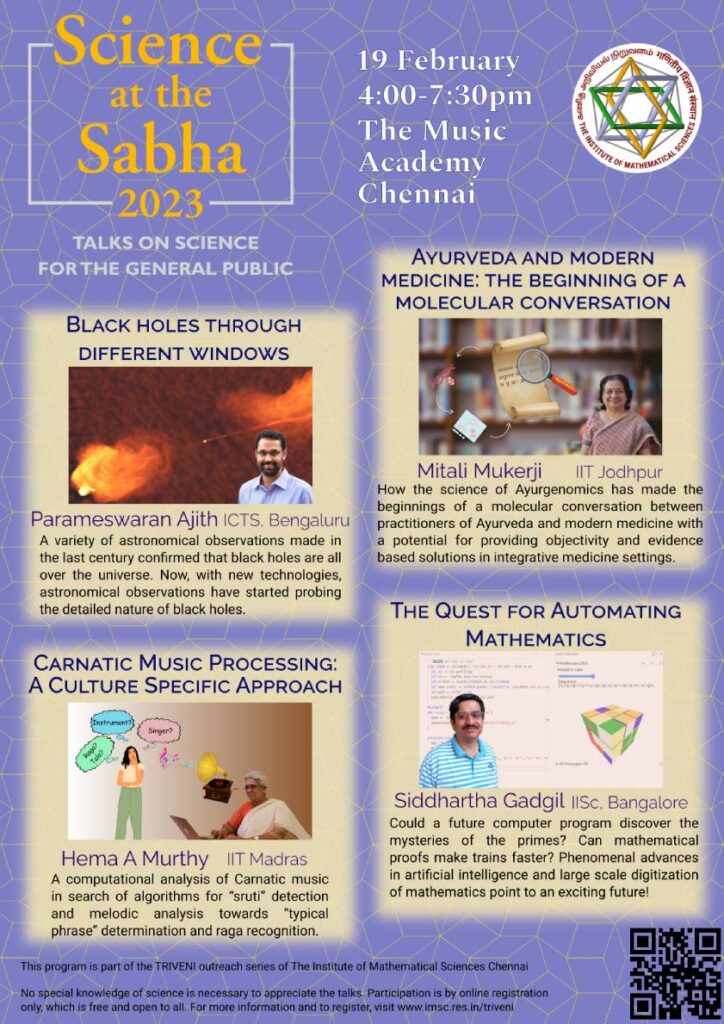 No specialized knowledge of science is required to appreciate the talks. The program is free and open to all, but registration is required. To register – https://www.imsc.res.in/triveni/2023/#Register
---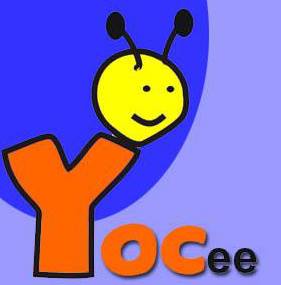 When YOCee's student reporters get busy, the team at YOCee's small office takes up the role of the reporters, does the rounds, writes copies and files reports. The team also posts useful info and ePapers produced in-house.