During this crisis of COVID-19, we are all forced to stay inside, and this is hard especially for teenagers with special needs. However, many of them have started to acclimatize to this situation, by engaging in activities that have a social impact. While some teenagers take help from their friends and family, others are being guided by social enterprises.
One such enterprise is an NGO named V- Excel Educational Trust in Chennai that provides lifetime services for children with special needs. The recent initiative by V- Excel is to engage such young people in making reusable masks. As there is a high demand for masks, especially for the frontline warriors like doctors, nurses, police and labourers, V- Excel trained and engaged the children in making these masks. While the group of children is comprised of both teenagers and young adults with a few of them over 18 years, what is unique about them is that they are all differently-abled.
The trainers of V-Excel source the cloth and ensure if it is water repellent. Then, the cloth is washed thoroughly and left to dry in the sun. The children cut the material with the help of a template, the specifications for which are given by the government. The masks are then stitched as per the specifications. All the stitched masks are collected and washed, dried. By following this process, around 100 masks are made per day. The entire process is carried out by Sai Lakshmi (17) and Prashanth (20) in their respective homes with the help of their family and teachers. Sriram, Gazali, Nikil and Saravana Prabhu, all 17-year-olds, make paper bags that are used to pack and deliver the masks. The masks are not sold commercially, but the sale encourages and creates a livelihood for these young people.
The children are also trained in making jute and paper bags. The products are handcrafted at V- Excel's Vocation Training Unit. They also make artistic paper bowls, disposable plates and paper cups. They are also involved in other activities like culinary, baking, making chocolates, block-printing, beading work and printing services. Even during the lockdown, there are six children who are involved in making them at their homes.
As Ms. Charumathi, Relationship Officer, V- Excel says, "These teenagers are used to having a routine, and due to the current situation, it is difficult for them to visit the centre. But they are adapting to the situation through online training by the teachers."
Humans have a special ability to adapt. Adaptability might, in fact, be the characteristic that defines Homo sapiens. These children, beyond adapting, are contributing to society as well.
V- Excel is a special school for children with cognitive impairment, like kids with autism and intellectual disability. The institute gives the kids one-on-one support while teaching them to take care of themselves.
Contact: V-Excel Educational Trust at #10/23 Thiruvengadam Street, R.A. Puram, Chennai 600 028. Phone – +91 (44) 24956373 / 24620243
______
Editorial suggestions by Gopika Kumaran
This report is a part of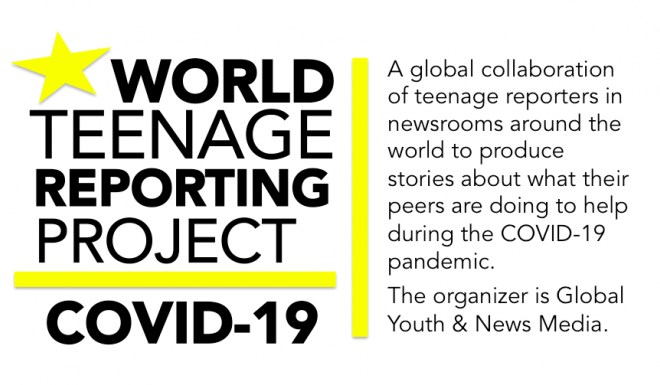 Adhiti is a middle year student in school. She likes to keep fit by playing basketball and swimming. She has a keen interest in painting and dancing art forms. A student reporter at YOCee, she loves journalism.