When lockdown first started in March 2020, I had just finished my 10th boards and was in no mood to utilise the free time fruitfully. All I wanted to do initially, was to have fun, fun and more fun. But how to have fun sitting at home? Obviously, I turned to our dear friend whom we fondly call 'the idiot box'. Till that lockdown, I wasn't a big fan of the television and seldom watched it. However, finding no other alternative to pass my time in a relaxed manner, I turned on my TV and browsed through the channels.
One show which luckily caught my eye was Cooku with Comali – CWC in short. Roughly translates into Cook with a clown. For those of you who have not heard about the programme, here's a gist about it. As the title suggests, the show is all about cooking. But that's not all! It also has an equal share of entertainment in it. It is a cooking competition which starts off with eight cooks(contestants) who aim to impress the two judges – Chef Damu and Chef Venkatesh Bhatt, with their culinary skills. Gradually, each contestant gets eliminated leaving only four cooks who compete with each other to become the title-winner in the grand finale.
Now all this is something which is very ordinary and happens in any reality show. What makes CWC more interesting and enjoyable is how cleverly the element of comedy is infused into something as serious as cooking. So, the show introduces eight comalis – amateurs who have never stepped into the kitchen. The contestants are paired up with each comalis and are required to prepare their dishes via the comalis. Apart from this, the show is famous for its twists. What are these twists? Well, I can't keep spilling all the beans, right? So, I will leave it up to you to find out what these twists are.
Clearly, the programme is a wonderful stress-buster and makes you laugh out loud. I guarantee that even people who despise entering the hot kitchen to prepare food will fall in love with this TV series and get motivated to try out new, tasty dishes. So, if you haven't seen CWC yet, go see it. True to their title, the comalis will make you laugh so hard that your stomach will start aching. It will do us all some good to smile in this dark period. After all, they do say that laughter is the best medicine in the world, right?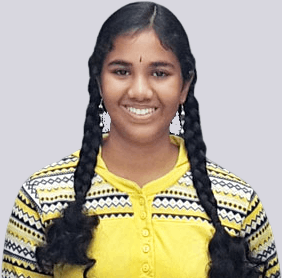 Sanjitha, 16, loves to read novels, write, paint, sing, dance and play the guitar. She is an animal lover and admirer of nature and music.