My most favourite show on the screen is Just Add Magic. It was a zealous watch for me, enjoying the essence of magic, suspense and thrill.
This show is a fictional show that mainly covers fantasy and drama.
It has three main characters- Kelly, Darbie, Hannah who find a magical cookbook containing recipes and huge downfalls. Little did they know once you fall into cooking those recipes you realise that the book is endless!
I would definitely suggest this show for pre-teens age 8-12 since it might be scary for younger ones and I don't want to cause them nightmares😂.
This show is available on Amazon Prime.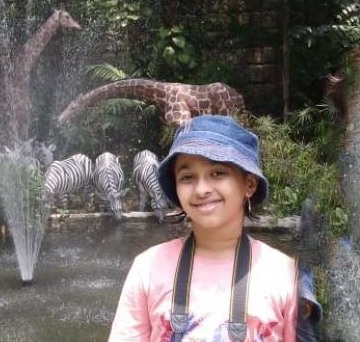 Medha loves listening to all genres of music, loves to draw and paint, passionate about cooking and baking and eating it too! A heritage enthusiast, aspiring gymnast, a budding basketball and badminton player, she enjoys cycling and loves spending time with friends and family.