This COVID 19 pandemic has brought this fast-moving world to a stand still. The impact of this pandemic is massive, especially in the economic field and the only way to put an end to the rapidly spreading disease is by staying at home. In my way of thinking, l feel that this pandemic has not only resulted in psychological issues but has also thrown a barrier to people's physical fitness and health.
Fitness and exercise are really important for people to maintain their body weight, stress levels, controlled sugar levels and many more. Whether you're stuck at home or quarantining yourself it's not easy to maintain a proper exercise routine. These days with everything online it seems like exercise is more of a need than a want.
This pandemic has forced us to stay at home and even it disturbed my daily routine. At the very beginning of this pandemic l couldn't stay home, so l tried to find alternatives that will work for me. Fortunately, l found a few techniques that helped me to crack the challenge thrown by the pandemic.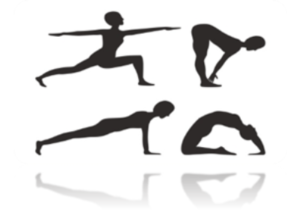 Here are a few of my favourites:
Yoga
Skipping
Simple exercises such as squad, hand, hip and leg rotation, butterfly pose, stretching and many more.
Hula hooping
We can't stop attending online classes or extra-curricular activities instead we have to train our body to adapt to this circumstance. There is a phrase called ' bend before you break' l honestly believe that this little phrase makes a lot of sense now.
Stay home stay safe. Au revoir