Meet this tiger family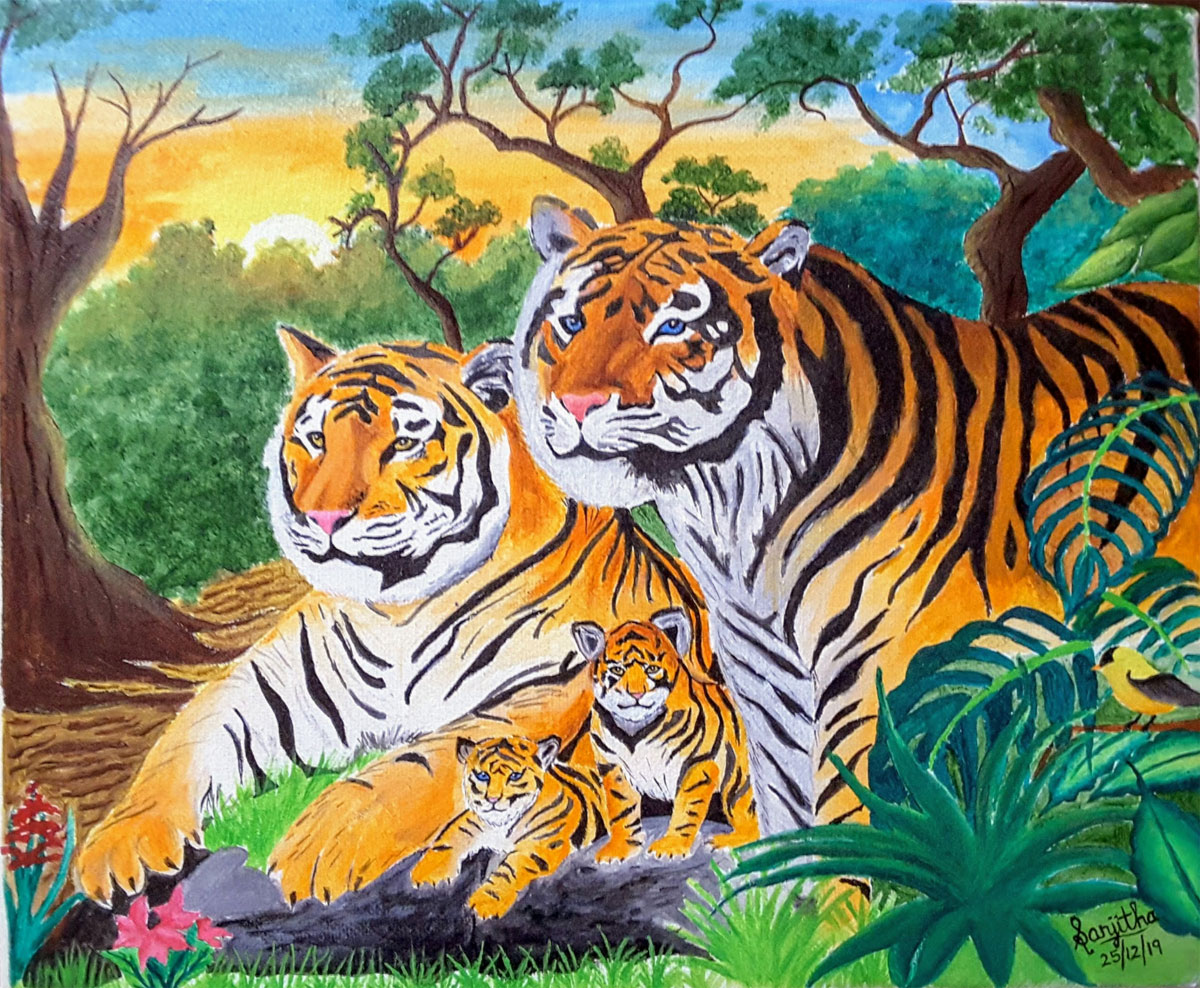 We stay in our home and the family is safe together. Are you staying home and taking care of yourselves?
Art by Sanjitha S
Sanjitha, 16, loves to read novels, write, paint, sing, dance and play the guitar. She is an animal lover and admirer of nature and music.
---