It was in 2005 that a new movement began for the trees in Chennai.
Nizhal – a Trust that focuses on preserving local bio-diversity through sensitive greening processes and working with communities, has embarked on a community-driven program of eco-restoration of water bodies across Chennai.
This organisation has looked over the development of community tree parks too – Kotturpuram, Madhavaram, and Chitlapakkam tree park. The organisation – built on the backs of volunteers, take time every week to raise saplings, water, add manure, compost, collect seeds and monitor the growth of every sapling. Nizhal tree parks are a living example of the success of community engagement for a better environment.
"I feel happy that I am able to give back to society. Every Sunday I go to the Chitlapakkam Lake and clean the riverbank, fix the tree guard, plant saplings and more. I also don't find it as a burden – waking up early in the weekends, spending my time." Says 13-year-old Arya Vinayak, a regular volunteer at Nizhal.
Another one of Nizhal's Flagship projects is the Green Prisons Program. Initiated in 2009 in Puzhal Central Prison (Chennai), this program has spread across Tamil Nadu – Cuddalore, Trichy, Pudukottai, Vellore, Madurai, Salem, Palayamkottai, and Coimbatore Central Prisons! Alongside experts, the prisoners are trained in organic farming techniques, gardening and horticulture, and are provided certificates. National Crime Records Bureau (NCRB) data prove that Tamil Nadu prisons generated Rs.39.97 crore in gross earnings in 2014.
Nizhal has also shared their ideas to the Prison Departments in Kerala, and Maharashtra to catalyse similar programs. "It started as an activity to spend time, then became a passionate hobby. My husband – Karthik, and my kids – Bhargav, and Saatvik, and I, have been regular volunteers for the past three years. This is a great way to bring people together," says Mrs. Bargavi in an interview.
This indigenous organisation have been involved in a lot of activities – tree walks, tree surveys, "Free the Tree" campaigns and more. They have also conducted sessions in schools, colleges, and varied citizen groups in an effort to spread awareness.
With a vision to be an effective catalyst in greening urban areas, with a special focus on regenerating biodiversity, this organisation – recipient of the Best NGO award (2013), are sprouting green thumbs all over the city – just one tree at a time.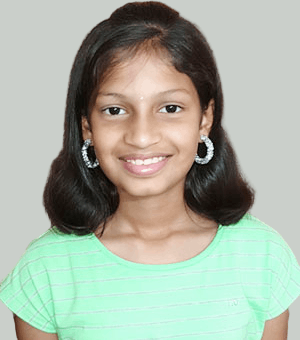 Shalini Ramesh, 14, is a student in an International School in Chennai. She is an avid reader, budding author, average footballer, blogger, and enjoys baking. She is often found on the path of self-discovery.