Since March 2020, the kind of school we are all accustomed to has gone forever. The pandemic has greatly impacted the educational field. There is an extremely low chance of us ever returning to school.
But, it's not all bad, is it?
We now have plenty of time to do other things, study, and explore other new hobbies that might not have been possible before. Online classes are just about four hours compared to the usual eight hours we had during pre-pandemic times. Plenty of time is saved on travel, expenses, etc. All we need is a good device and a strong internet connection. And a comfortable room, of course.
The only thing that would've made this experience better would be our classmates. It's been more than a year since I have interacted with my classmates. We only WhatsApp each other, but it can never be the same.
Otherwise, We have really adapted to the online platform. Undoubtedly, education will go on like this for the next few years, but it will certainly be missed when the pandemic finally ends.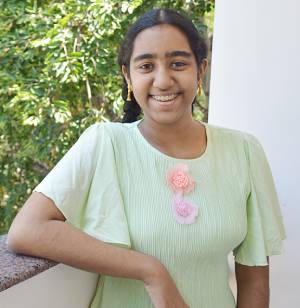 Sthuthi loves Marvel movies, writing, and dancing in no particular order. Writing especially helps her with clarifying her thoughts and keeping herself focused. She also loves reading, interacting with animals, talking to new people, and exploring new things.