On the outskirts of Bangalore, about 15 km from the busy city hustle, is a place called Prani Pet Sanctuary. As the name suggests (Prani – animals), this place is home to over 800 rescued and abandoned animals and birds. Sanjeev Pednekar, a herpetologist and conservationist, and Karthik Prabhu, another conservationist, founded the Prani Pet Sanctuary in Somanahalli village near Bangalore in 2017. It is located in a vast, natural and rural environment.
Typically, sanctuaries, zoos, or wildlife parks are designed in such a way that visitors can see the animals from a distance but cannot pet them because they are wild and kept in enclosures. But, this sanctuary allows visitors to actually interact with the animals.
"The other objective of Prani is to make children understand conservation," Yashas Bharadwaj, outreach officer at the sanctuary, says. Yashas further states that the main objective of this sanctuary is to enlighten the children about the animals, their importance, and their behaviour. In schools, children do learn about animals but do not get to interact with or touch them. Of course, they see the pictures of animals but never see them live. So, the sanctuary gives everyone an opportunity to touch the animals, he adds.
Prani has a team of about 20 staff, including an animal rescue team and volunteers who take the visitors on a guided tour as well as take care of the animals and birds. The sanctuary charges Rs. 400 per person for entry and is open on all days. Children above 3 years of age are allowed, and no prior booking is necessary to visit. There are snacks available inside that you can buy and eat. The sanctuary has interesting volunteer programmes for children who are interested in spending time at the sanctuary; there are facilities for the volunteers to stay in.
---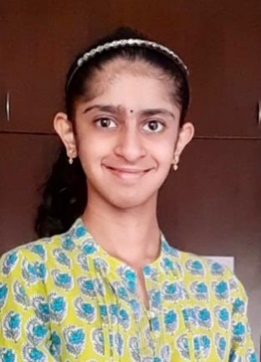 Maitreyi is a 15-year-old girl studying in 9th grade in the garden city of India, Bangalore. She is a very passionate animal lover. Loves reading and writing poems and blogs. She is also a budding Classical dancer and singer. Her hobbies include drawing, painting, cooking, travelling. She likes to be associated with nature and animals in her daily life, in some way.