During these testing times, a group of school students, all studying in class 12, has shown that youngsters too can play an important role in helping India fight the COVID-19 disease.
Shocked and dismayed by the impact of the second wave of COVID-19 in India, Tara, Atul, Chezhiiyan, Gautam Kumaran, Gautam Paul, Inban, Ishaan, Prithvi, and Siddharth, founded the Covid Resistance Fund last week, in collaboration with Médecins Sans Frontières (Doctors Without Borders) [MSF].
The Fund collects donations from people to aid MSF in their fight against the pandemic in India.
Spread in more than 70 countries, MSF is an independent international organization that provides emergency medical and humanitarian aid 'to people affected by armed conflict, epidemics, natural disasters and exclusion from healthcare.' During the current situation, a team of doctors and nurses from MSF are working in India at dedicated COVID-19 health centres
"We heard in the news that many people were dying. And we thought we had to do something on our part. We couldn't stand by and watch as so many people died", says Atul, who came up with the idea for the Covid Resistance Fund, and teamed up with his friends to launch it. "After contacting a few people", he continued, "We decided that we could use crowd-funding to help MSF in their cause".
With the help of Mrs. Dolly Singh, the Head of Fundraising for MSF's India branch, the team established a website and created social media handles to disseminate information about their work.
However, as all teammates agreed, getting the word out about the Fund was challenging. People's response too was lukewarm initially.
"We have two artists Tara and Prithvi among the team. Before we came up with the Covid Resistance Fund, we considered raising funds by selling Tara and Prithvi's artwork", says Atul. "We could not do that physically due to COVID though. So we tried creating NFTs [Non-fungible Token] to sell our work online, but many people didn't know about them. And we were not able to raise any funds through that way."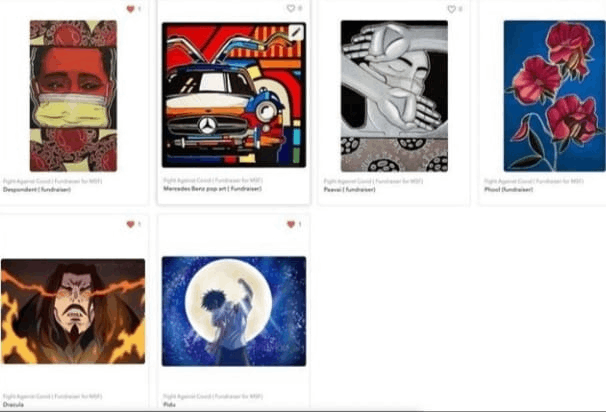 Despite the initial difficulties, the group was able to transfer around 4,40,000 rupees donated by 90 people to MSF within a week. The students expressed their gratitude towards all donors for their generous contributions and hoped to receive greater public support for their cause.
To donate at the Covid Resistance Fund, visit: https://fundraisers.giveindia.org/fundraisers/covid-resistance-fund-for-msf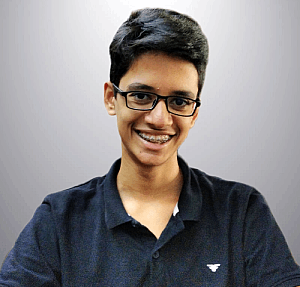 Hussain, 16, is an avid reader and writer. He has a keen interest in water sports such as sailing, surfing, and stand-up paddling.