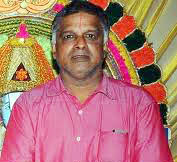 S. Seshadri, principal of Sri Ahobila Math Oriental Higher Secondary School, West Mambalam, has received the 'Best Teacher Award' from Lions Club International and Lions Club Chennai. He received the award earlier in 2008 and 2010 also.
He tells children, "To come up in life with excellence – work hard, follow the advice of parents and teachers, concentrate in studies and above all be a good citizen of India. Do not involve in unwanted activities. Behave well, be disciplined, this will lead to success".
He has a few words for teachers also. He says, "Be faithful and loyal to the institution and render justice to students – this will gift you blessings of god."
After an unblemished service of 36 years, Seshadri is on the verge of retirement, that is due on March 31, 2013.
>>> Do you have a memorable story with your favourite teacher? Share it! Mail to editor@yocee.in