When the whole of India is under lockdown and the children while away their time, teachers continue to work at home. Making the best use of today's technology, they aim to ensure that learning never stops.
"It is difficult to stay at home and not go to school but this is definitely the safest thing to do. With the help of Google Hangout, we teachers, take three online classes per week for classes X and XII. For the other classes we send worksheets and assignments" says Mrs. Chitra Rajagopalan, a secondary school teacher.
Without the aid of their domestic helps, these teachers have their hands full with teaching as well as taking care of their household work. But this doesn't stop them from enjoying their time.
"I always love reading. Now I have more time to do that and I have also rekindled my interest in painting", Mrs. Anupama, a primary school teacher said. "My colleagues and I get together via video conferences and make use of this lockdown period to plan our syllabus and prepare question papers beforehand. We share videos to our students and then send worksheets based on them."
When asked about the state of college students, Mrs. Gayathri, a college professor said, "The portions have been covered and the students have even finished their model exams. It is now in the hands of the students to utilise this time and remain focused. We keep our students engaged by posting timetables and sending notes through voice messages in social groups," She adds, "I am a fitness freak. So I spend the rest of my time working out, doing indoor exercises. I have also started to write stories and poems after a long gap."
With such wonderful teachers hard at work, the education for our young generation would never be at stake.
Representational Photo credit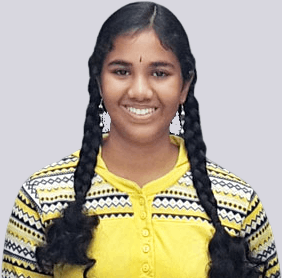 Sanjitha, 16, loves to read novels, write, paint, sing, dance and play the guitar. She is an animal lover and admirer of nature and music.