Many young people are contributing a lot during the Corona Virus and numerous teenagers have been working tirelessly day and night helping needy people. Some do voluntary service and some donate money. We have countless organisations ready to contribute money.
In India, the need to raise funds to make for treatment of this disease is growing every day as the number of people affected by the virus is on the increase. Even celebrities are doing their role to mobilise money.
A children's choir group from Chennai based NalandaWay Foundation, a non-profit organisation that teaches performing arts to children from disadvantaged communities, also collaborated with the top film directors in a mammoth project to support those displaced by COVID 19 and honour the efforts of the frontline workers.
Popular Indian film directors Karan Johar and Zoya Akhtar árranged 'I For India', a grand online concert and has raised 6 million 885 hundred thousand dollars (52 Crore INR) and counting. Many celebrities from various fields like Indian cricketer Virat Kohli, Canadian-Indian Youtuber Lilly Singh, American singer Nick Jonas, American singer Will Smith and British-Indian actor Alia Bhatt were part of this mega online concert. It was a proud moment for the children to be on the same platform with the megastars and also the only children choir group to have participated in.
Nalandaway has a children's choir group each in Chennai and in Delhi. As many as 28 children from these groups participated in the online concert. The song they chose to sing was 'Raghupati Raghava Rajaram', as it depicts unity and patriotism. Musicians Manjula Ponnapalli and Vedant Bharadwaj led the choir. All the children were in geographically different locations. Owing to the lockdown they couldn't step out of their house. The children were given instructions on how to go about doing the recording from their place.
The children sang the song, recorded it on the phone, and sent it to the choir team. The individual recordings were later edited in a recording studio meticulously to have a feel as though it was done in one shot. Then, the final version was given to the organiser for uploading it on their concert platform. All the other performers of 'I for India' also recorded the video at the comforts of their house and sent it to the organiser. The organiser then collated the individual videos and streamed it live. The four-hour-long concert was streamed live globally on their Facebook page 'I for India' on Sunday, 3rd May 2020 at 7:30 pm IST and featured performances and personal messages from 85+ Indian and global stars.
"It was a really big honour for me to sing alongside some of the celebrities like Nick Jonas, Lilly Singh, and A.R. Rahman," says Rakshita (15) who is in her 10th Grade and a member of the children's choir.
It was a very big challenge for children in the group, from start to end. On seeing the choir group singing along with the celebrities, the entire team brimmed with joy. The effort of the team was lauded by many viewers.
_______________________
This report is a part of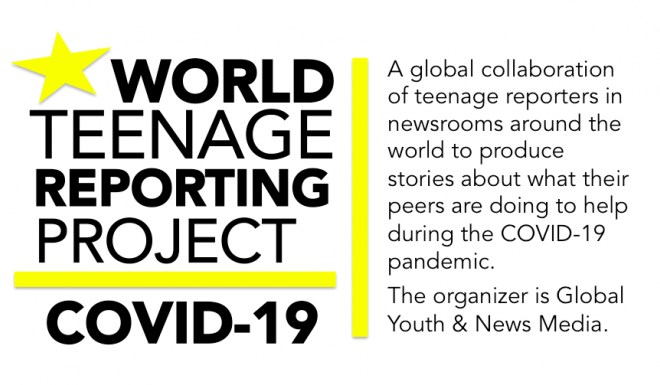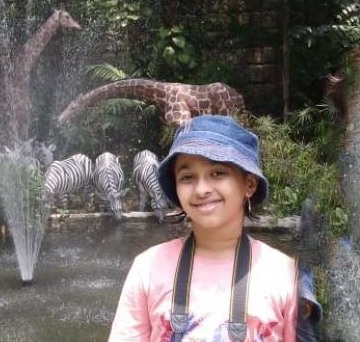 Medha loves listening to all genres of music, loves to draw and paint, passionate about cooking and baking and eating it too! A heritage enthusiast, aspiring gymnast, a budding basketball and badminton player, she enjoys cycling and loves spending time with friends and family.