Everybody is locked up and bored as you can't play with your friends and can't go out of your house during this lockdown period. But, you can keep yourself occupied by taking online classes.
Are you among those who detest history and you feel like snoozing during history classes? Then, what about taking fascinating history lessons where you don't feel like snoozing. That is when you take lessons from a historian who makes history engrossing. He is Mr.Pradeep Chakravarthy.
He has written many books to make history interesting. He has given many lectures and talks and also taken people on heritage tours to visit temples in small villages and towns.
Pradeep Chakravarthy conducts these sessions, South Indian History Calls, online. He covers the fascinating aspects of the history of south India. He explains how they lived and what they ate and not boring dates and chronology.
In his session, he talked about the Chola kings who taught what we need to do if we want to earn lots of money. The Pallava kings taught us stories through sculptures and how we can get what we want from our parents. The Pandyas taught us how to behave when we are angry. The Nayaks who only watched TV of those days and finally died a horrible death! He explains how people manage to get water and food in the past, Crime and punishments 1000 years ago and the yummy food that is 2000 years old. These are only among the many information he shares in his online sessions.
He had conducted his sessions previously and some people joined in the last session also. Each topic for these sessions is unique and different. Every day the participants discover fresh and exciting topics.
Pradeep Chakravarthy says, "The guru never fixes the dakshina. Student share whatever they can afford with 100% generosity as a return favour for the knowledge they receive from the guru. After each call, the students can pay what they think the session was worth to."
The second batch of History Calls starts on April 20, 2020. They will be held from 3.00 p.m to 4.30 p.m. The course is 10 classes and will be for 14 days in a stretch.
These sessions are organised by Oyster Montessori and Mystical Palmyra and are open to anyone over 9 years of age.
For Registration – https://forms.gle/knHTF9gxZX2oFRcX7
Image: Elephant Stables at Hampi, Karnataka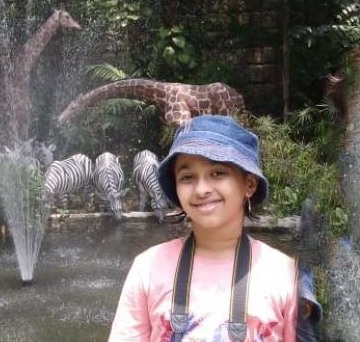 Medha loves listening to all genres of music, loves to draw and paint, passionate about cooking and baking and eating it too! A heritage enthusiast, aspiring gymnast, a budding basketball and badminton player, she enjoys cycling and loves spending time with friends and family.