YNews – Epaper from YOCee: June 14 – 20, 2020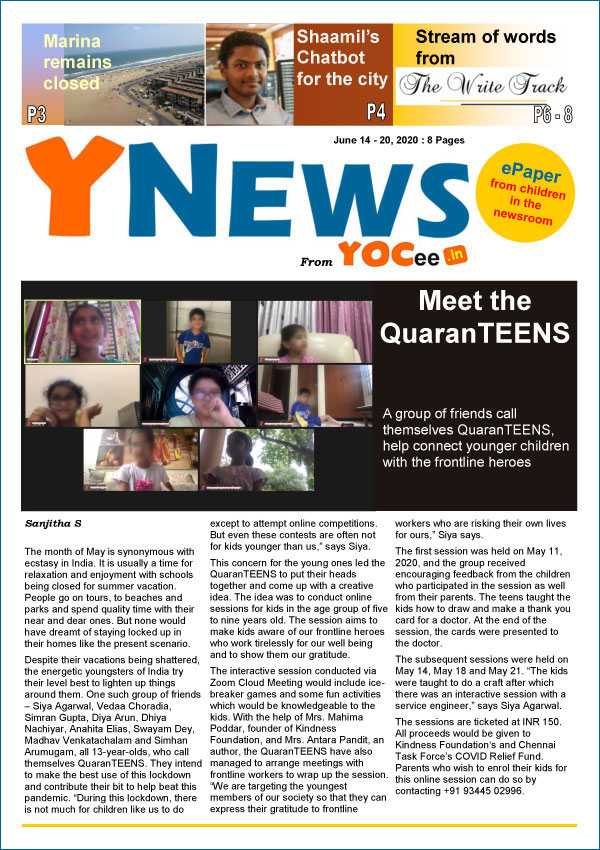 With many stories being published on YOCee and more flowing in, we thought a collective publication will be useful to read all stories in one place. This e-Paper is a result of this thought. The digital paper is downloadable on any handheld devices that would enable the readers to carry along easily to read it at their leisure.
Download ePaper YNews – June 14 – 20, 2020 here.
---