The government of Tamil Nadu passed an order on May 8, 2021, to impose a two-week lockdown to curtail the rising COVID-19 cases and fatalities. According to the State Government's orders, the lockdown will be imposed from May 10, 4:00 AM to May 24, 4:00 AM with various restrictions being put in place to tackle the spread of COVID-19.
As per the statement made by the Revenue and Disaster Management department, inter-district and intra-district transportation will be suspended during the course of the lockdown, except in cases of emergencies. However, autos, taxis and private vehicles bound for railway stations and airports will be allowed to operate. Transportation for marriages, funerals, interviews, and exams would also be permitted upon production of relevant documents.
All shops except provision and grocery stores and meat stalls would remain shut. Non-airconditioned provision and grocery stores and meat stalls would be allowed to remain open till 12 PM with 50% occupancy. Also, e-commerce websites supplying groceries, vegetables, and meat will be allowed to operate. Tea shops providing parcels and vendors selling flowers and vegetables on pavements will be allowed to run their businesses till 12 noon.
Except for continuous process industries and industries manufacturing essential commodities, all private companies, including IT corporations, will remain closed, while courts, hospitals, pharmaceutical shops, and ambulances will continue operating. Banks, ATMs, and insurance companies will be permitted to operate with 50% of their employees. In situ construction activities will be also be allowed to continue, and petrol and diesel bunks will function as before.
Amma Unavagams, the canteens run under the food subsidisation programme by the Government of Tamil Nadu, will be allowed to function and ration shops will remain open between 8 AM and 12 PM. Also, social-service organizations that cater to the needs of elderly people, differently-abled people and patients will be allowed to continue their operations. The caregivers of such organizations would be allowed to travel with proper ID cards and Permission Letters.
Hotels, colleges, schools, summer camps, parks, beaches, tourist spots such as the Nilgiris and Kodaikanal, theatres, gyms, malls, restaurants, beauty parlors, salons, spas, swimming pools – all these will remain out of reach for the public. Further, any kind of public gathering – indoor or outdoor – will not be allowed. All places of worship will remain closed.
It is to be noted that all flight and train-bound passengers entering Tamil Nadu from another country or state must mandatorily register for an E-Pass through the website https://eregister.tnega.org
Featured image source – PTI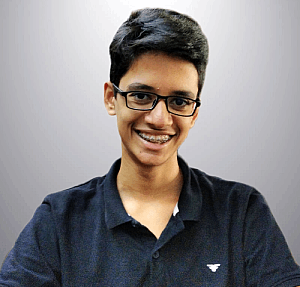 Hussain, 16, is an avid reader and writer. He has a keen interest in water sports such as sailing, surfing, and stand-up paddling.