With medical requirements being the need of the hour, several individuals, private organizations and social-service organizations have come up with initiatives to provide life-saving information to the general public. Technology's brighter side has become highly imminent during the pandemic.
Currently, links to websites, e-portals, and apps have been circulating through various social media apps. These have allowed people to know the availability of various resources such as oxygen cylinders, beds, etc. and access them through the data provided.
"I received links to certain websites on WhatsApp. These websites showed information about various resources like oxygen and beds", says a housemaid. "I have shared these links to my contacts. However, I personally have not had the need to use them".
A high school student, Karthick, has a similar story to share.
"I got to know about these websites and apps through my uncle, and also through Whatsapp", says Karthick.
Awareness about the many online information sources has increased exponentially. And, the sharing of these sources on social media has helped a lot of people. Many organizations have been set up in recent times to provide verified information to the public, and many have even created city-specific WhatsApp groups that offer leads to residents.
"I got requests from some of my clients for information about oxygen cylinders and beds", said a travel consultant. "I passed on the verified links I had received through an NGO called the Anti Corona Task Force that has created WhatsApp groups for providing information. I am confident it must have helped them".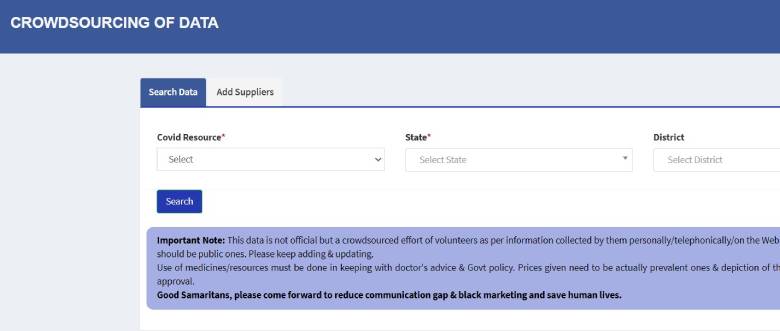 Here are links to few websites that provide information about COVID-19 resources:
1) covidfightclub.org
2) coronaresources.in
3) covid19-twitter.in
4) external.sprinklr.com
5) factchecker.in
6) covidresource.glideapp.io
7) thejasonsamuel.com/fightcovid
8) covid-resources-chi.versel.app
9) plasmadonor.in
10) covidfacts.in
11) needplasma.in
12) plasmaline.in
13) covidhelpgroup.org
14) covidhelpers.co.in
15) indiaplasmadonor.com
16) dhoondh.com
17) stopcorona.tn.gov.in/beds.php
18) covidresourcesindia.com
19) covidhelpsite.carred.co
20) hydcovidresources.com
21) yogesharma.com/covid-dhule/
22) covidamd.com
23) covidtools.in
24) covid19helpindia.in
25) app.covid19relief.in
In these turbulent times, social media platforms, and technology as such has proved to be highly beneficial. Not only has it helped in responding to people's calls for help, but has strengthened bonds of unity among the masses.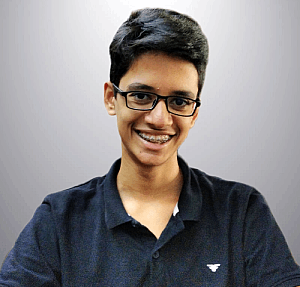 Hussain, 16, is an avid reader and writer. He has a keen interest in water sports such as sailing, surfing, and stand-up paddling.